| | |
| --- | --- |
| Current Music: | The Sleigh Bells |
| Security: | |
| Subject: | SPX CAST AWAY? |
| Time: | 03:35 am |
| Current Mood: | scared |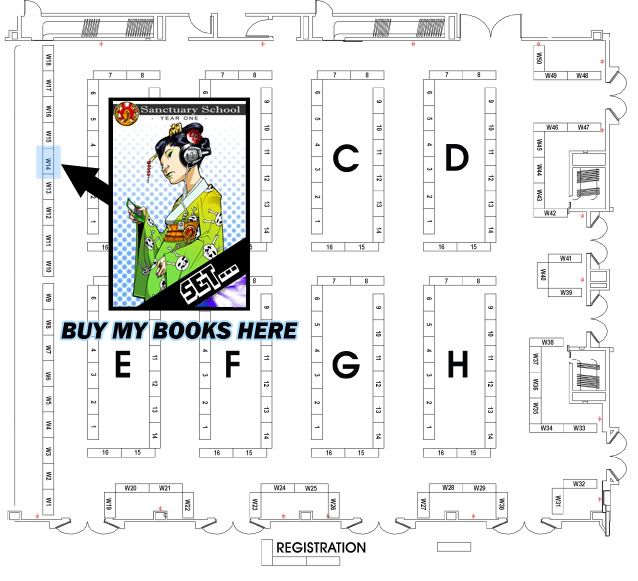 ok so SPX is in week and a half. i have had my "it's almost time!" freak out and now i'm into the i can't deal with anything but this con mode. (which is making it hard for me to keep up with my duties at sparkflow.) i'm trying to focus on the big picture, i need to be as prepared for spx as possible. i'm still super nervous though. but in a focused way, like i guy trapped on a deserted island and the only thing keeping him working to get off is his fear of being stranded there forever. so yeah i've finished book two and reordered copies of book one i'm putting together a small "ash can" to sell for like a buck. i wanted to make buttons but i missed the dead line. i got about 50 post card coming with the website information and i'm working on updating that as well. i still have a lot to do though. i wish i had more internet buzz but as anyone who has been to any of my web locations can tell you i'm terrible at updating. (something i'm really working on, promise). i could say it's because dont have time or i work full time and draw two comics but the truth is i'm just not a blogger, i don't think i do anything interesting enough to post about really...meh. (but like i said,"i'm working on it".)
still pretty scared though, but i figure if most of my friends come and buy a book it wont be a big waste of time and money and i wont have to cry.
So this is the post card design i went with. i had one with Nina, Deon, and Danny on it but i thought that might be confusing since none of the books that are out have them in it really (i'm not counting the "ash can"). i'm not one to toot my own horn really but i like the way it came out. it was really gratifying to draw a thing and be finished in the same day. also, i love Stefan (the guy on the right if you haven't read book one) in this i feel like i got that roguish look down in this shot. also i went with happy Tyler (little black boy on the left). which if you've read book one doesn't make a lot of sense but whatever. :P that's it for my gushing.
book two is done and i'm waiting to get my copies, hope people can sit though all the talking to get to the action of book three. which i'm writing right now. well it's late and i got to get to bed i have to get up tomorrow and color the the front page to Sanctuary Schools web site.
-Laters-
comments: Leave a comment